Introduction
New forces are driving innovation, forging perceptions of value and reshaping the future across people, products and organizations. This piece is part of a report exploring core trends that are creating powerful tailwinds in the financial planning space.
Meet Robo-Advisor 5.0
The current market understanding of what a robo-advisor is already in its 4th iteration, "Robo-Advisor 4.0": one that allows automatic asset shifts and fully automated investment. 4 This fulfills, to some degree, many of the expectations presented above. However, due to their current focus on scale, the tradeoffs that robo advisors have to make mean that while they score very high on some dimensions (e.g. timeliness), they do a poor job at getting a full understanding of client needs and desires, beyond their risk profile. Many robo-advisors provide limited portfolio profile options (often "halal," "green," or "traditional"). They can also feel impersonal: the information they display is often oversimplified, not accounting for a particular client's preferences.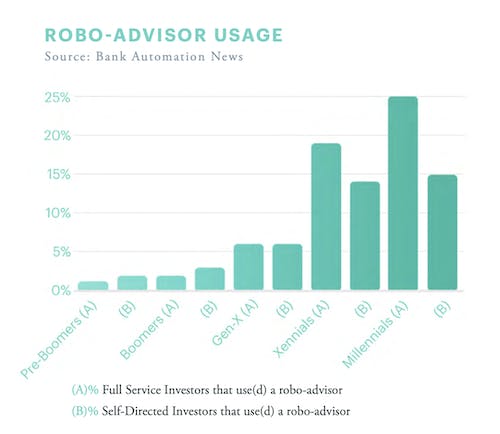 Read More
This page contains a preview of a TDL Industry Report. If you would like to read the full report, you can download it for free below.
If you are working in this space and would like to speak with one of our experts on this topic, get in touch with us!
About TDL
The Decision Lab is a socially-conscious applied research firm. We provide consulting services to some of the largest organizations in the world, carry out research in priority areas and run one of the largest publications in applied behavioral science. In the past, we have helped organizations such as the Gates Foundation, Capital One and the World Bank solve some of their thorniest problems using scientific thinking. Get in touch to learn more!