The Changing Role of Financial Advisors
Introduction
New forces are driving innovation, forging perceptions of value and reshaping the future across people, products and organizations. This piece is part of a report exploring core trends that are creating powerful tailwinds in the financial planning space.
The Changing Role of Financial Advisors
As the younger generations of "digital natives" enter working adulthood, they bring with them the expectation of a frictionless customer experience in most of the services provided to them. The demand for a smooth user journey is also driven by the desire to avoid the stress so often associated with finance.
Clients place a premium on a number of values in financial planning services, with personalization, actionability, timeliness, simplicity, data-richness, and omni-channel capabilities being at the top of their list of priorities.
It's undeniable that robo-advisors have a leg up in delivering these qualities, and that human financial planning inherently comes with more friction than their automated counterparts. But human planners also hold the potential to offer value not accessible through a fully automated wealth management process.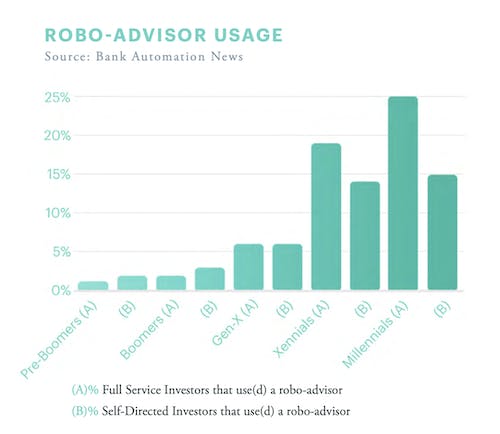 Read More
This page contains a preview of a TDL Industry Report. If you would like to read the full report, you can download it for free below.
If you are working in this space and would like to speak with one of our experts on this topic, get in touch with us!
About TDL
The Decision Lab is a socially-conscious applied research firm. We provide consulting services to some of the largest organizations in the world, carry out research in priority areas and run one of the largest publications in applied behavioral science. In the past, we have helped organizations such as the Gates Foundation, Capital One and the World Bank solve some of their thorniest problems using scientific thinking. Get in touch to learn more!